ZENOLITE
Office Setting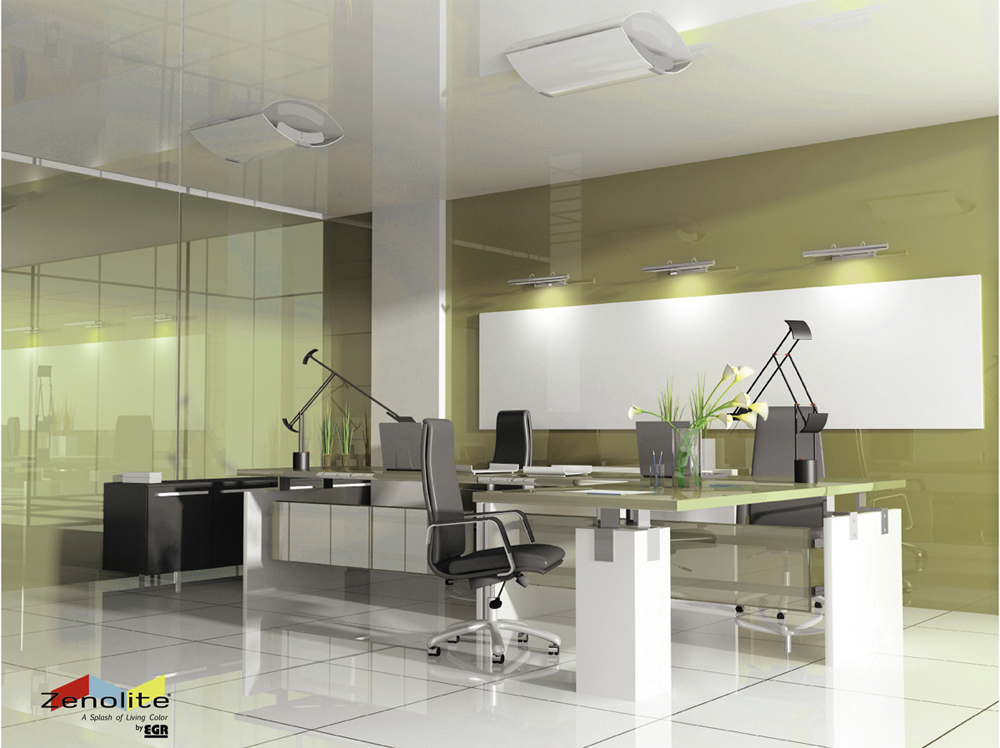 ZENOLITE
Office Setting
ZENOLITE
Kitchen
ZENOLITE
Escalator Decor
Zenolite® has a comprehensive range of colours, sheet sizes and limited edition options for you to choose from. Whether you're using Zenolite to install a hotel or office foyer, large commercial application, kitchen splashback, shower wall or any number of other installation options, Zenolite has a solution that is both flexible and incredibly cost effective.
With Zenolite's amazing 10 Year Indoor Limited Warranty available on all Zenolite products, you can be sure that Zenolite will outlast all competitors in the marketplace. Whether you're looking at glass or acrylic competitors, Zenolite products have been the market leader both locally and internationally for over 5 years with literally hundreds if not thousands of happy customer installations.
The award winning Zenolite product is unlike any other acrylic or glass product on the market having the added bonus of being able to be bent, and is many times stronger than glass making it the product of choice for architects from all corners of the globe. With amazing applications which push the boundaries of what was thought conventionally possible, Zenolite is the first choice for residential and commercial building applications.